Save your Search
11 Results for:
For Sale all Properties
In San José de las Vegas-La Atalaya
Showing results 1-11
all Properties For Sale In San José de las Vegas-La Atalaya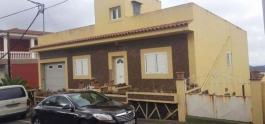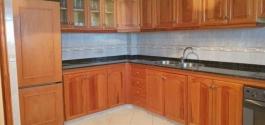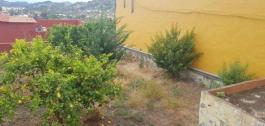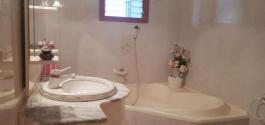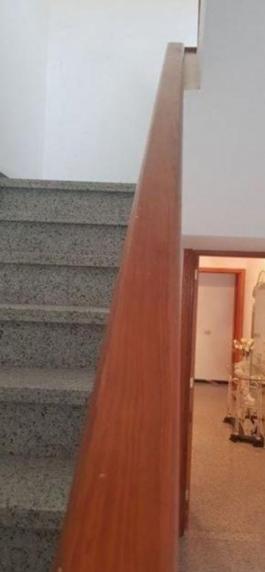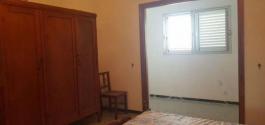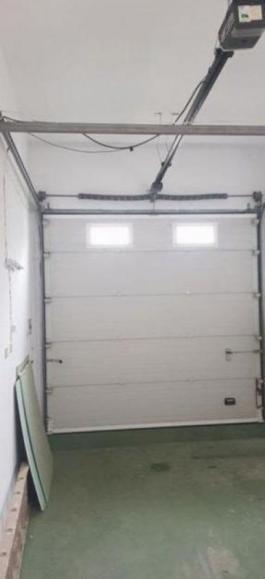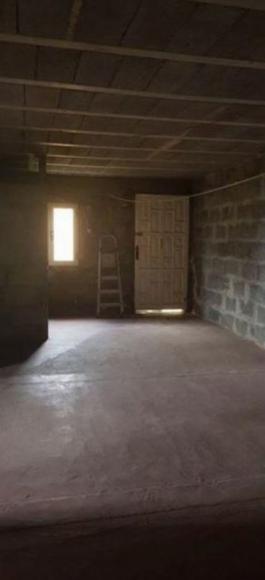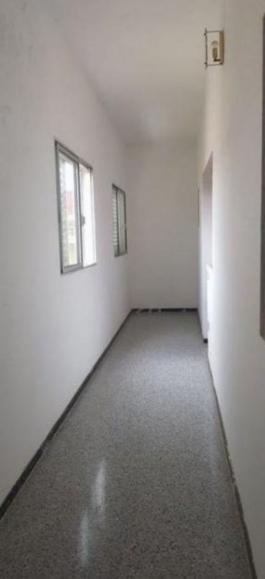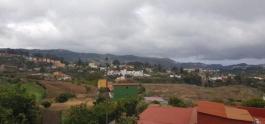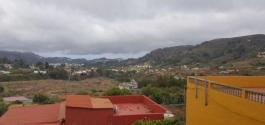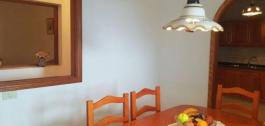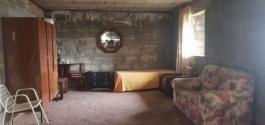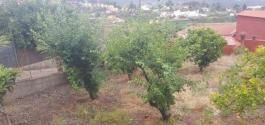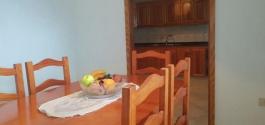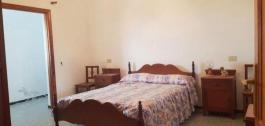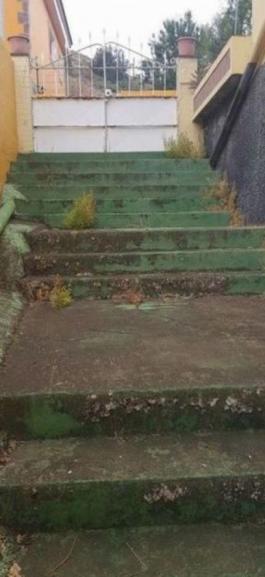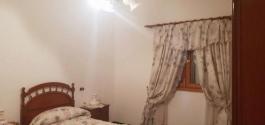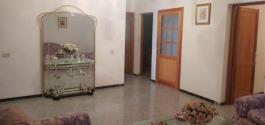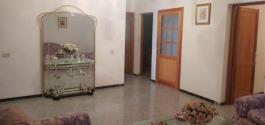 Do you like it?
Show Details

&

HQ photos
For Sale
4
1
441 m²
€ 383 €/m²
House with land in Camino del Gamonal, Santa Brigida, Las Palmas de G. C. On a plot of 622 m2, The house consists of two houses, with separate entrances, roof and piece of land. First floor; It is distributed in four rooms, living room, kitchen, bathroom and two balconies. Low level; It is unfinished, only in structure (without pavement, carpentry, or facilities). On the outside piece of land of about 180m2 with different fruit trees. Very quiet area with beautiful views and easy access. Ideal for two families who want to live together or live in a plant and take the other home as an investment. Do not hesitate to visit it.




Favorite
E-Mail
Phone
Share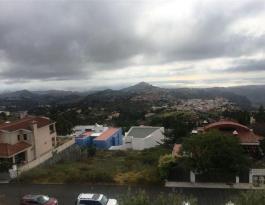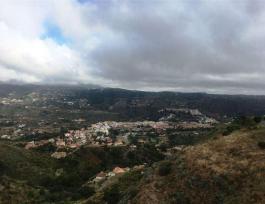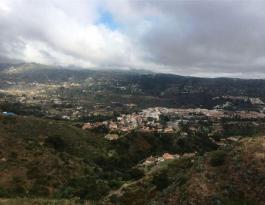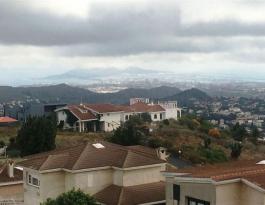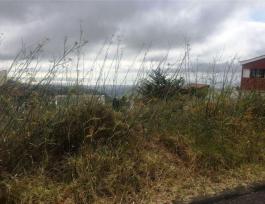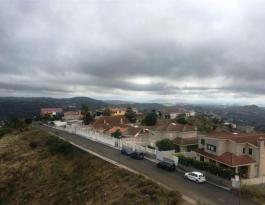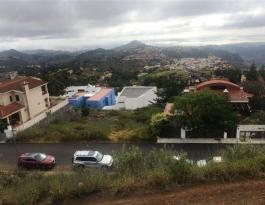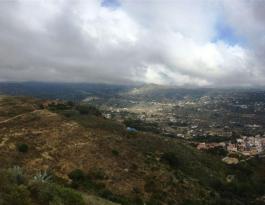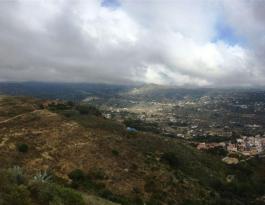 Do you like it?
Show Details

&

HQ photos
Plot in the conception urbanization, is the last plot in the street where this plot is located, in deeds is 800m and as measured has 900m, where it is located there are fantastic views from the Isleta, to Telde and Santa Brigida, do not stop building the house of your dreams.




Favorite
E-Mail
Phone
Share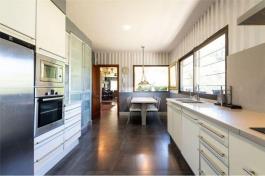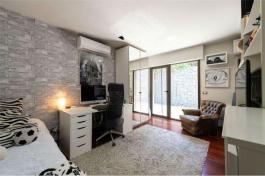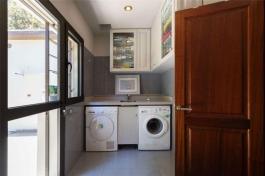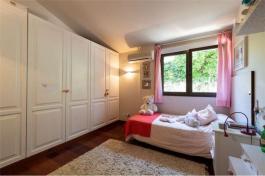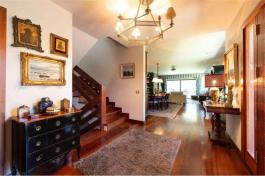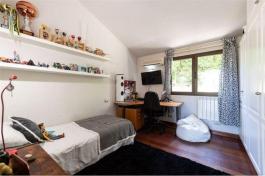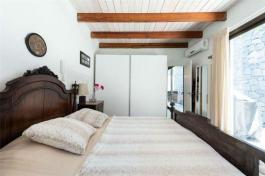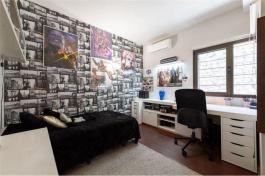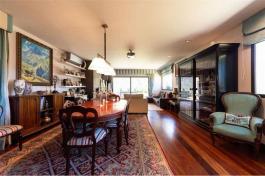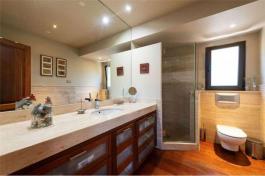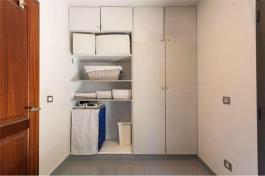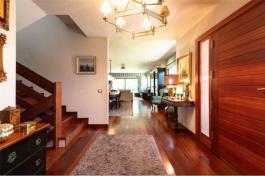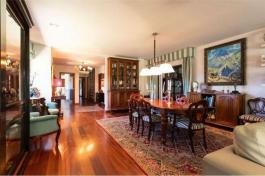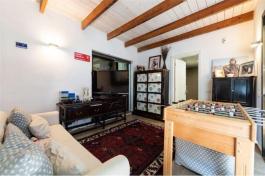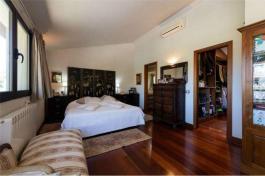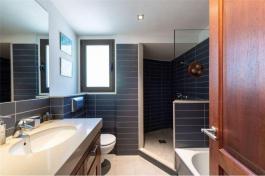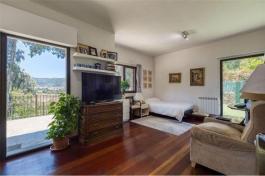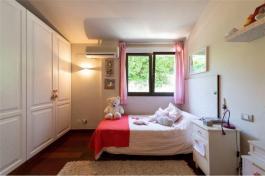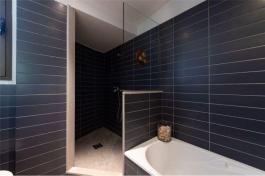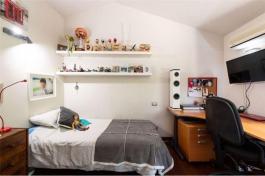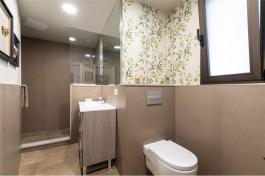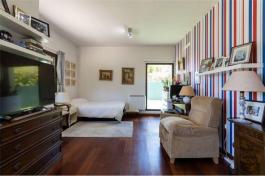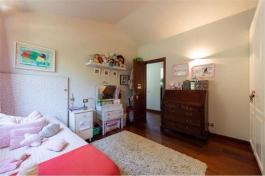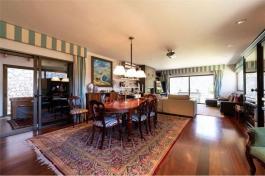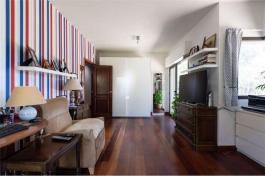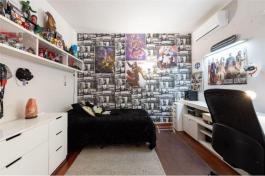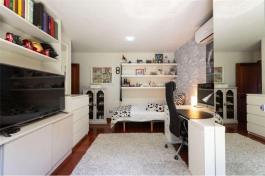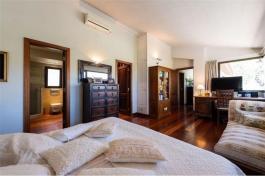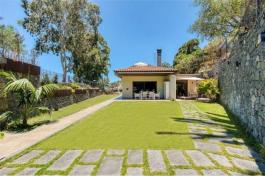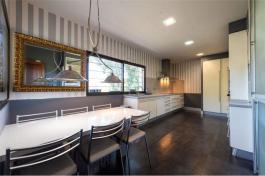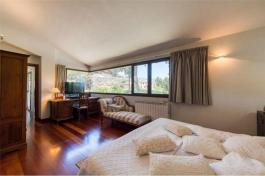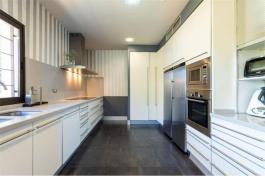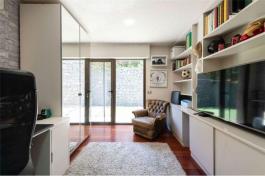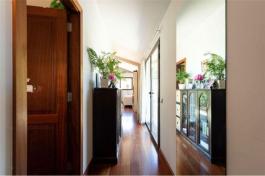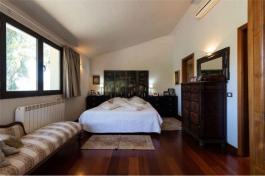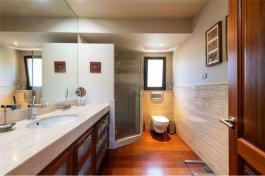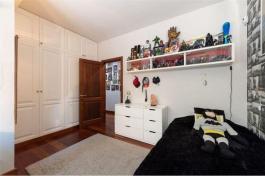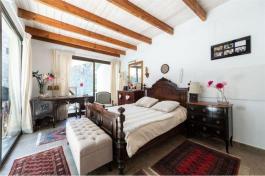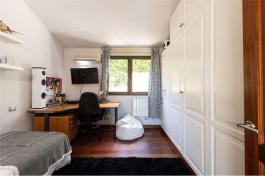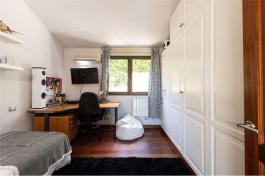 Do you like it?
Show Details

&

HQ photos
For Sale
8
4
484 m²
€ 1.767 €/m²
LUXURY VILLA FOR SALE IN CUESTA LA GRAMA - SANTA BRIGIDA Would you like to live in an impressive villa of very large dimensions in which to enjoy the tranquility and breathtaking views of the Villa de Santa Brígida and just 15 minutes from its capital, Las Palmas de Gran Canaria? Then do not miss visiting this cozy house located in Cuesta La Grama, one of the most exclusive areas of the municipality. You will be surprised by its style and warm and familiar environments, which make it the ideal home away from the coldness and robustness that characterizes some modern design constructions. The property has a constructed area of ​​483 m2 in a landscaped plot of 790 m2 and is distributed in 3 levels as detailed below: -Basement floor (197 m2): 2 rooms (1 of them enabled as gym), storage area and garage with capacity for 4-5 cars. -Ground floor (193 m2): entrance hall, living room, kitchen, laundry room, 3 bedrooms, 2 bathrooms, games room, perimeter terraces and garden. - High floor (92 m2): 3 rooms (1 of them type suite with own bathroom and dressing room), a second bathroom and 2 terraces. Built with high quality materials and finishes, its state of preservation is excellent, being therefore ready to move into once it is furnished to the taste of its new owners as it is sold WITHOUT furniture. It also has a fireplace, heating, air conditioning, security shutters, sauna, sprinkler irrigation system, etc. Unbeatable location within the Cuesta La Grama urbanization due to its proximity to the general road GC-15 and the public transport service, providing it with very good connections. Only 14 km from Las Palmas de Gran Canaria and very close to the town of Santa Brigida, which has a public and private school, day care, restaurants, banks, supermarkets, pharmacies, public health center, residence for the elderly, Sports center with indoor pool, agricultural market during weekends, etc. Ideal as a family home both for its size and characteristics as for its location where you can enjoy the tranquility of the area and its landscaped spaces. Also suitable for investment as a holiday home or even as a small hotel.




Favorite
E-Mail
Phone
Share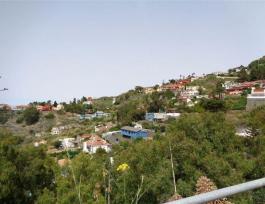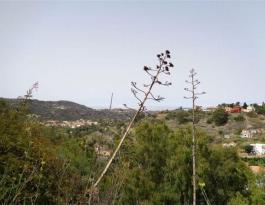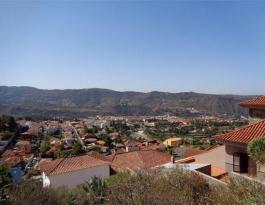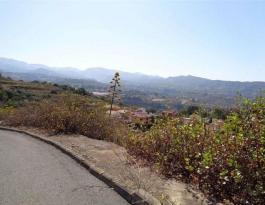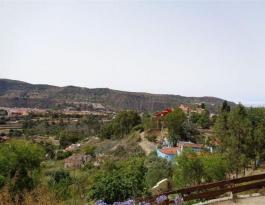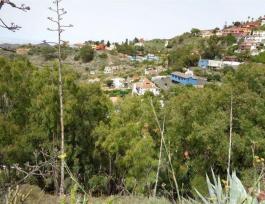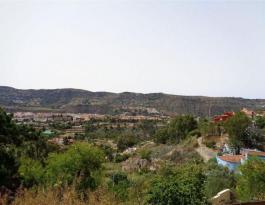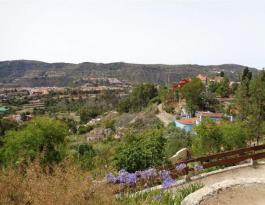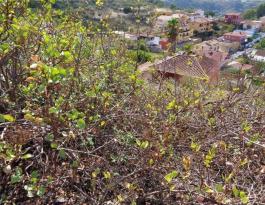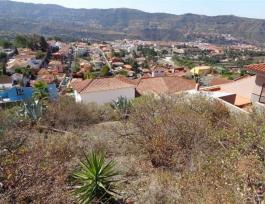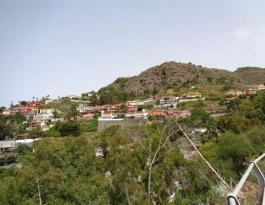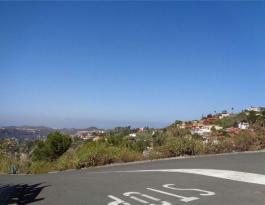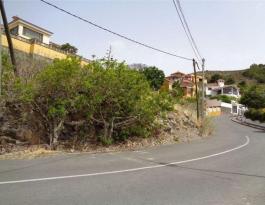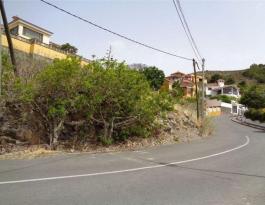 Do you like it?
Show Details

&

HQ photos
Solar Urban. Spectacular plot with 651m ideal for an independent villa, as it is a beautiful area to start a new project, full of illusions as is your home, which is one of the most important treasures we have, is our refuge, designing that bedroom with views or the living room with fireplace overlooking Santa Brigida. Visit it and start creating your dream.




Favorite
E-Mail
Phone
Share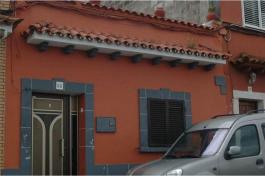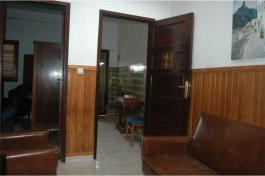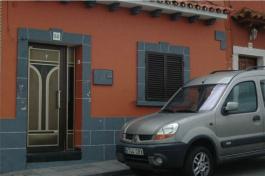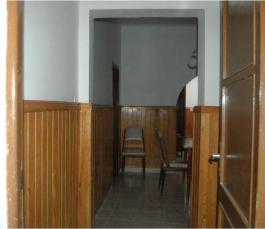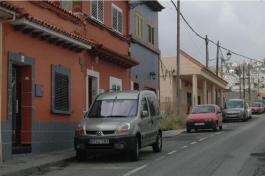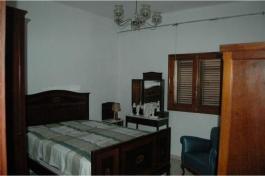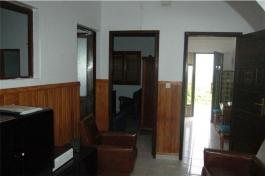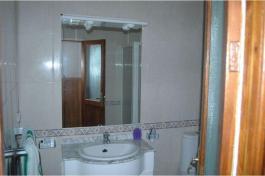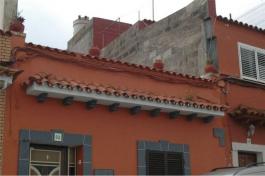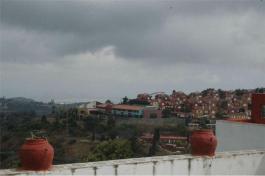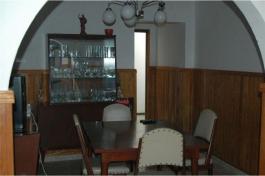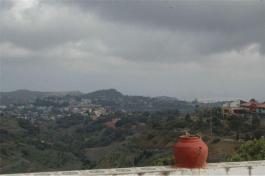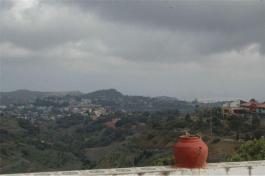 Do you like it?
Show Details

&

HQ photos
For Sale
4
1
100 m²
€ 1.100 €/m²
Terrera house on the main street of the Santa Brigida-Gran Canaria Watchtower, it has 4 bedrooms, living room, kitchen, bathroom, entrance hall, roof terrace, with the possibility of building another floor (intermediate rating) already built two rooftop rooms. Easy parking in the same door, possibility of having garage, needs updating, very good neighborhood. Only 14 km away with the capital of Las Palmas, all services: pharmacy, health center at 250 m, school, institute very close, fiber optics, good connection of buses, spectacular views, price of the area.




Favorite
E-Mail
Phone
Share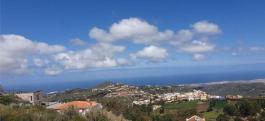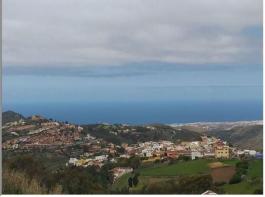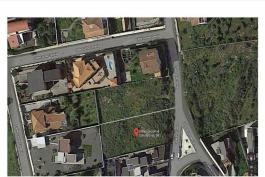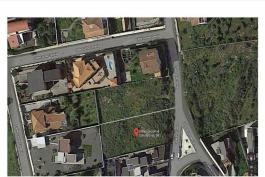 Do you like it?
Show Details

&

HQ photos
Plot in exclusive area of Santa Brígida with views to the sea, Las Palmas and Telde. With the possibility of building a single-family house with two floors of 336.3 m above ground and below ground level of up to 224.2 at your leisure and in a very quiet environment. The plot consists of an area of 1.121 M2 Buildable: 336.3 above ground. Occupation 20% 224.2




Favorite
E-Mail
Phone
Share

Didn't find the property you are looking for?
Don't worry we have more properties than the ones listed on the website.
We also work together with over 200 other real estate agencies. So if we don´t have it (yet) we can find it for you.
Tell us what you are looking for, and we´ll contact you as soon as possible. We are happy to personally assist you in your search quest.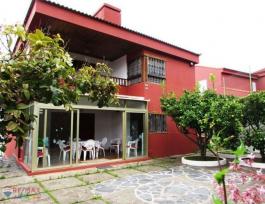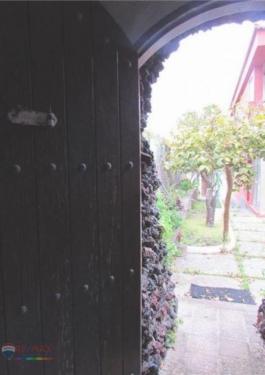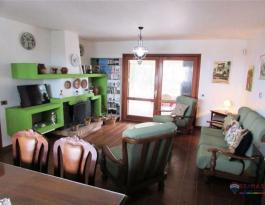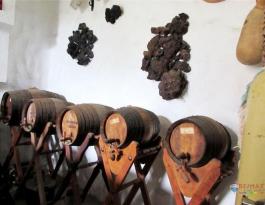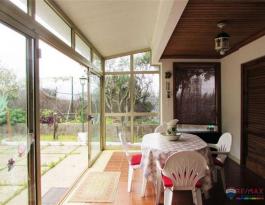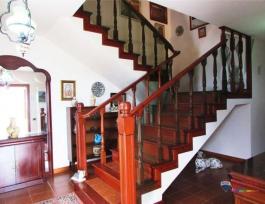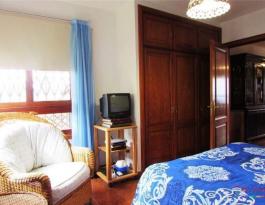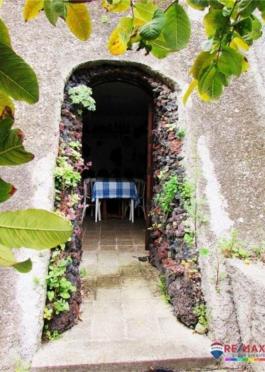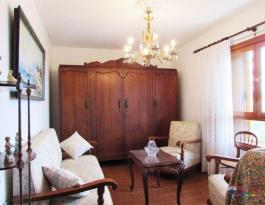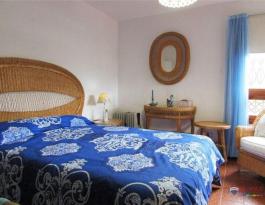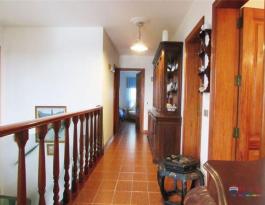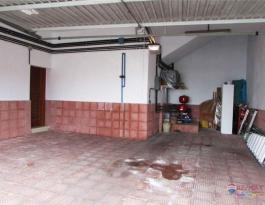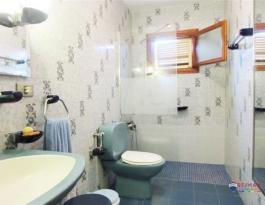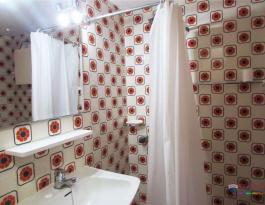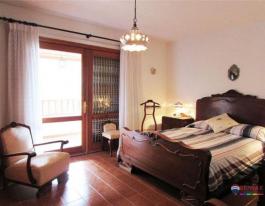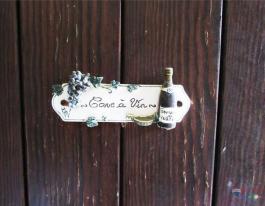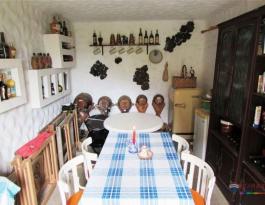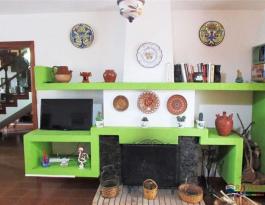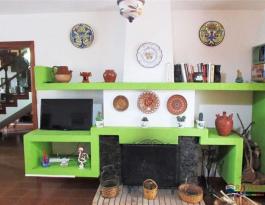 Do you like it?
Show Details

&

HQ photos
For Sale
3
3
163 m²
€ 2.209 €/m²
Beautiful detached villa for sale in Santa Brígida on a plot of 710 m2. The house is distributed on two floors and a basement where there is a garage of 45 m2 with capacity for three vehicles. On the top floor we have three bedrooms, two of them with built-in wardrobe, and two bathrooms. The master bedroom has a bathroom inside and a large balcony overlooking the backyard and backyard. On the ground floor we find a large kitchen with separate area of ​​laundry and pantry, a bathroom, a large living room and an area currently used as outside dining room. The land also has a cave house where we currently find the winery, a terrace with fruit trees and a cultivation area in the upper back part of the land. In addition, it has two underground tanks of large capacity water, one for irrigation and the other for self-consumption. The house is all exterior and very bright. In addition, it has very good quality materials both in its exterior and interior carpentry. Come to live in a magical area surrounded by nature and with a fantastic climate just 15 minutes by car from the downtown area of ​​Las Palmas. Do not miss the opportunity to come visit him! You\'ll love it.




Favorite
E-Mail
Phone
Share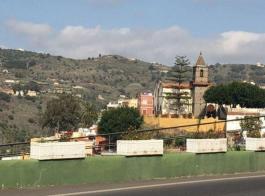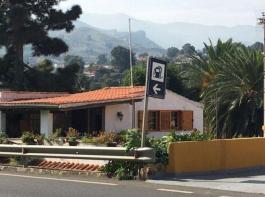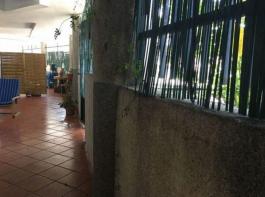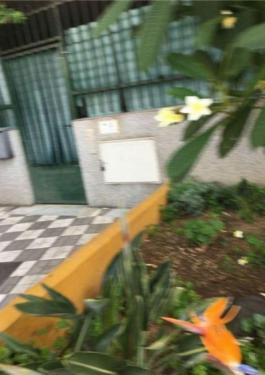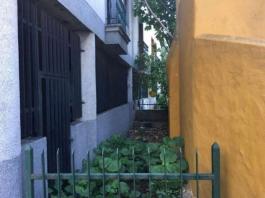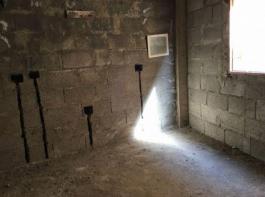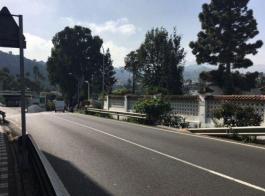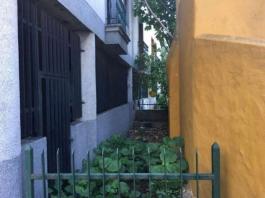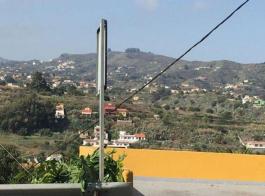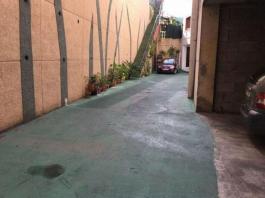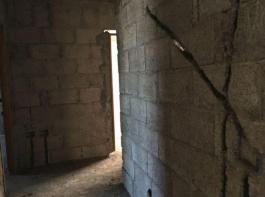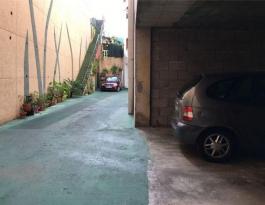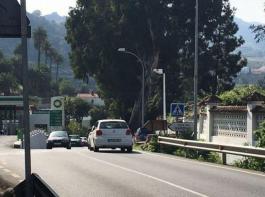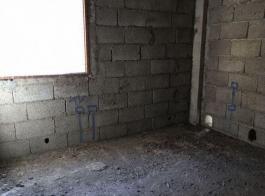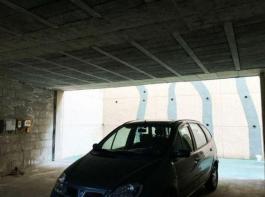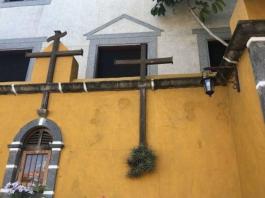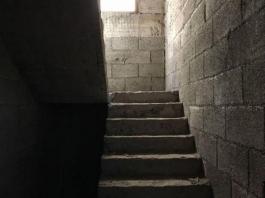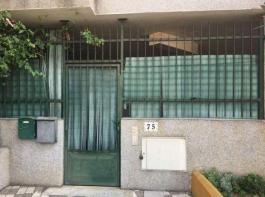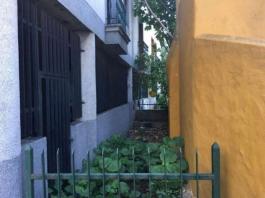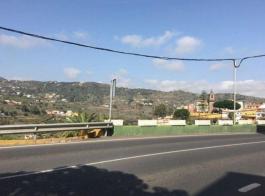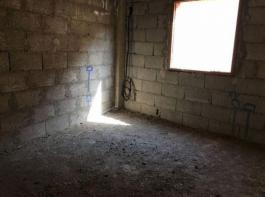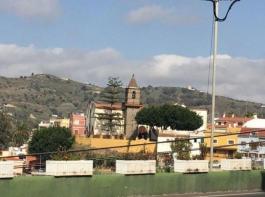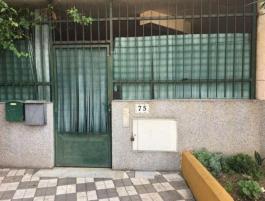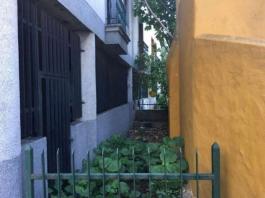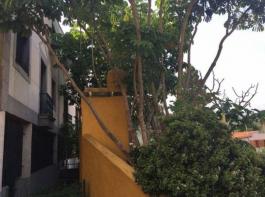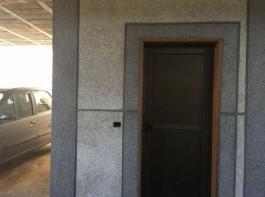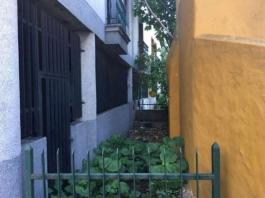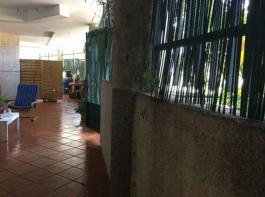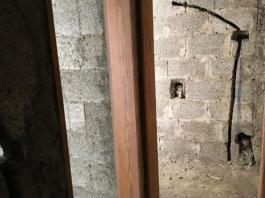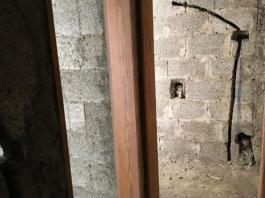 Do you like it?
Show Details

&

HQ photos
For Sale
4
2
174 m²
€ 402 €/m²
Detached house five minutes walk from the center of Santa Brígida, in Calvo Sotelo street. The facade and partitioning is finished, 4 bedrooms, two bathrooms and kitchen, you could change the layout and make two houses with two bedrooms, parking spaces for two cars.




Favorite
E-Mail
Phone
Share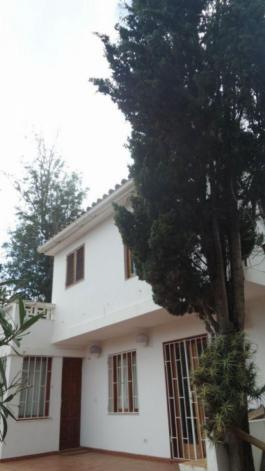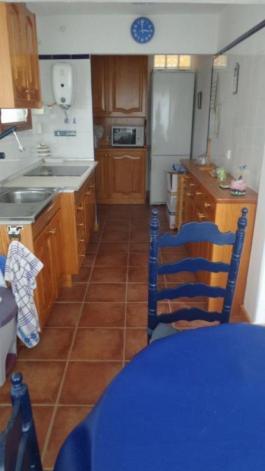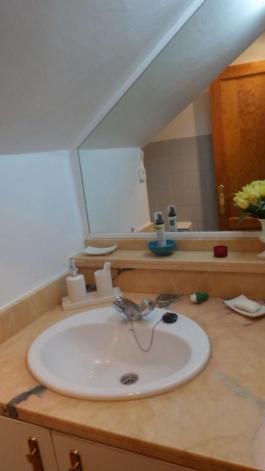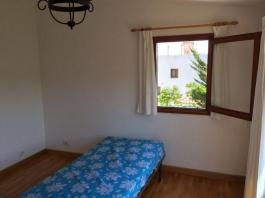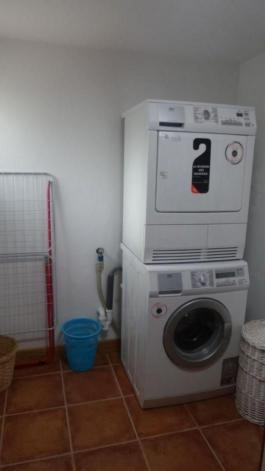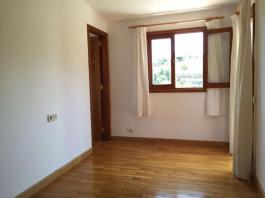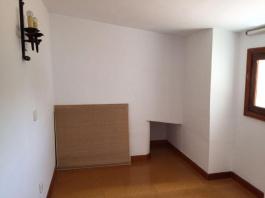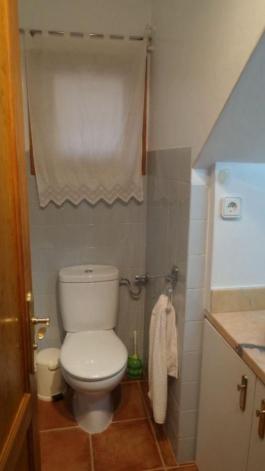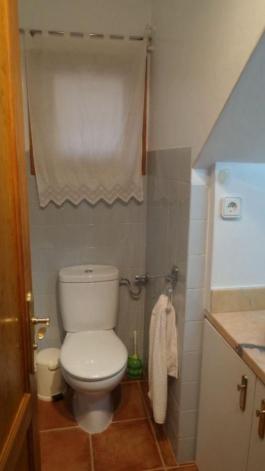 Do you like it?
Show Details

&

HQ photos
For Sale
6
4
350 m²
€ 1.357 €/m²
GREAT OPPORTUNITY 2 adjoining villas and rustic property, + urban plot in La Atalaya de Santa Brígida. The first villa consists of two living rooms, kitchen with dining room, 2 double bedrooms. Up the stairs you will find the large master bedroom with wonderful views, a full bathroom and a living room. On the ground floor, there is a large meeting room with direct access to the garden. The whole house has solid wood parquet. It is completely renovated. 175 m2 built + terraces The second villa consists of living room, kitchen with dining room and laundry room and ironing, all these rooms have direct access to a garden with beautiful views. In addition, a guest toilet. On the upper floor there is a large master bedroom, with dressing room, bathroom and a large terrace. There is also a double bedroom, a single bedroom, a bathroom and a large distributor. 175 m2 built + terraces In the garden there is a room for grills with a full kitchen, a toilet and a workshop room. Rustic property of 4,038 m .: has three ponds with fish, several corrals and a cabin prepared for asadero, as well as several rooms that can be conditioned for animals or farm implements. Urban plot of 508 m, consists of a circular pond, small light box. New electricity installation, easy access.




Favorite
E-Mail
Phone
Share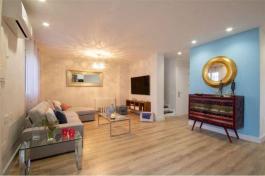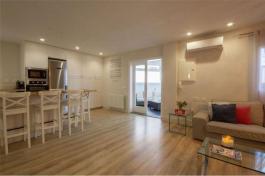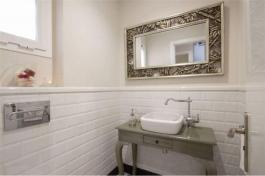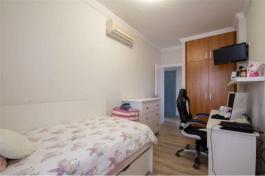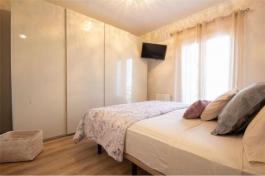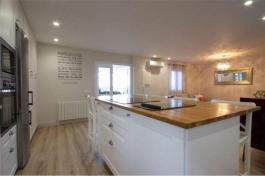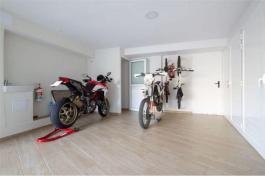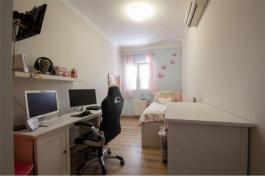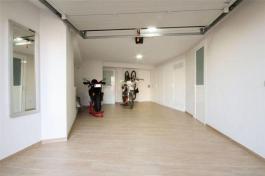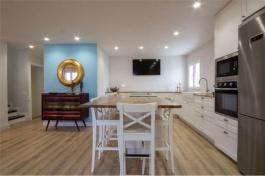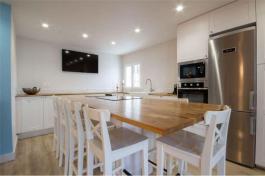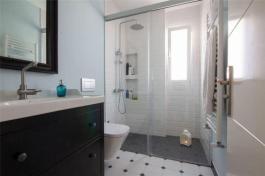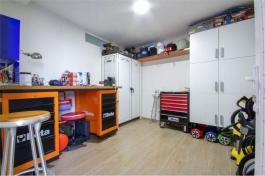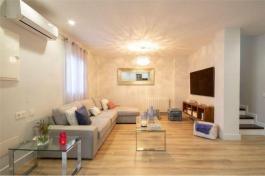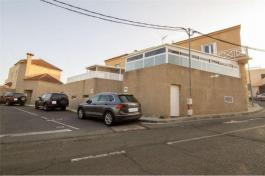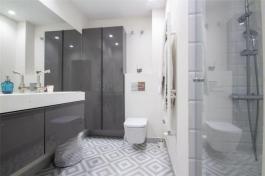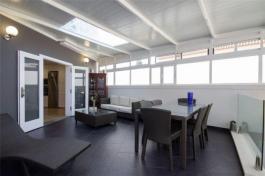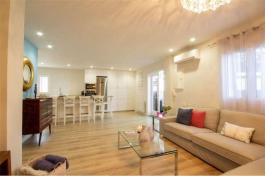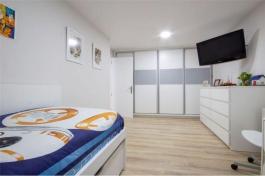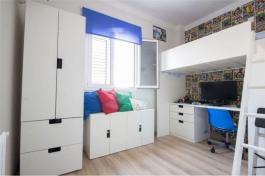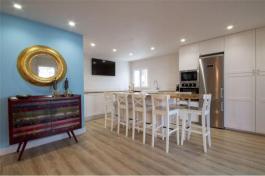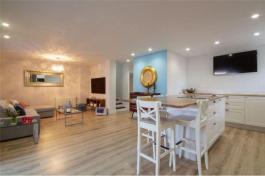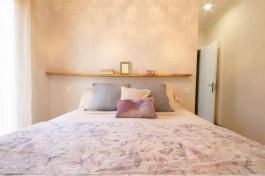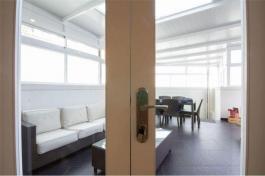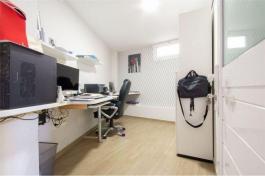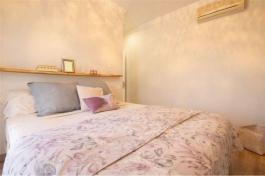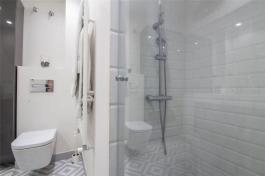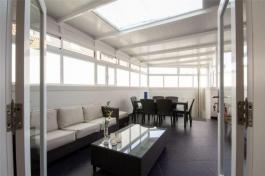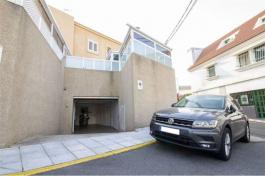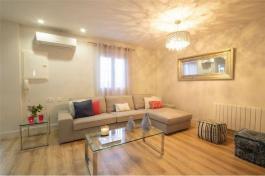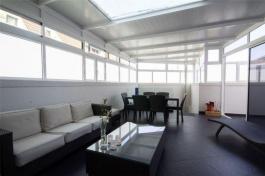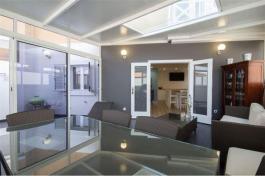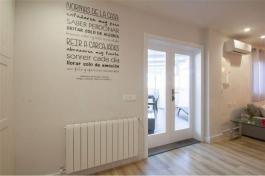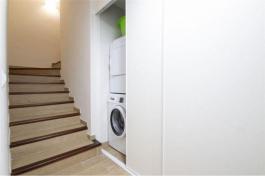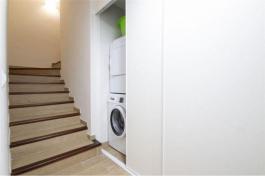 Do you like it?
Show Details

&

HQ photos
For Sale
4
4
214 m²
€ 1.262 €/m²
- La Atalaya de Santa Brígida - Spectacular detached house of 154.59m2 + terrace of 60m2, completely redesigned and equipped with very good qualities. It is composed of 3 floors and is distributed in: Main floor with large living area of ​​open concept, very functional, with living room and kitchen, courtesy toilet and access through French style doors to the large roofed terrace, perfect to enjoy throughout the year. The upper floor has 3 bedrooms (main en suite) and 2 full bathrooms. Finally, the ground floor was originally intended primarily as a garage, but after remodeling it has been possible to create space for solarium, toilet and storage, 1 huge room, 1 office and a storage room enabled as a workshop, in addition to continuing to have space for a large car and motorcycles. It is the only property of the complex that is completely independent from the rest, without having to share any access with any neighbor. In terms of qualities and equipment: Floating floor, double glazed windows, air conditioning, central heating by water radiators, oil pump for hot water, smooth paint, Led lighting. Do you want to know more? Do not hesitate to contact us without any commitment!




Favorite
E-Mail
Phone
Share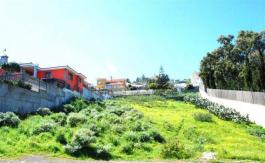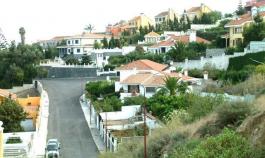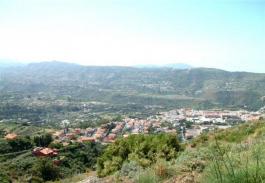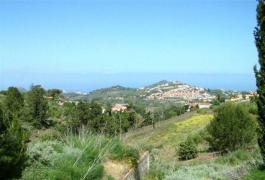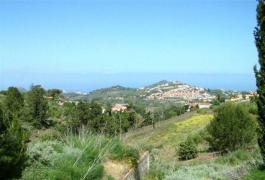 Do you like it?
Show Details

&

HQ photos
Plot sale in urbanization, 'LA CONCEPCION', in La Atalaya de Santa Brigida with an area of ​​1,156 m2, on the corner is a residential area where many homes have been built luxury of the plot can enjoy panoramic views from Gran Canaria airport to the Port of light in Las Palmas, the ordinance in the area only allows you to build a house on each plot, the rest would be for gardens, pools, etc.. etec. The price is 380,000 €.




Favorite
E-Mail
Phone
Share