Save your Search
6 Results for:
For Sale all Properties
In Cruce de Arinaga
Showing results 1-6
all Properties For Sale In Cruce de Arinaga
Has been sold on: 18-02-2021
€ 109.900
Has been sold on: 18-02-2021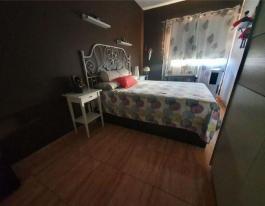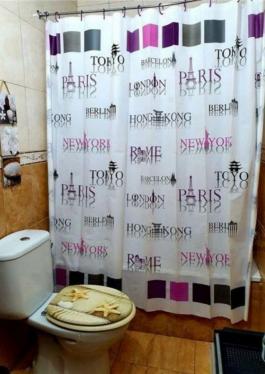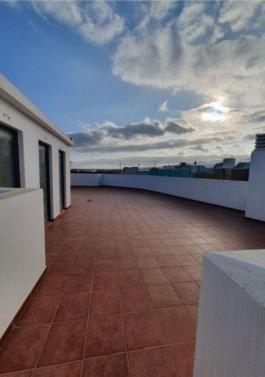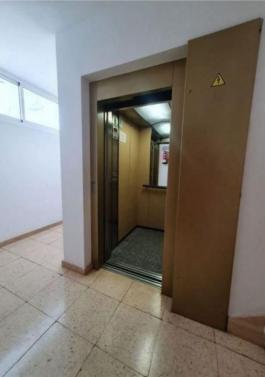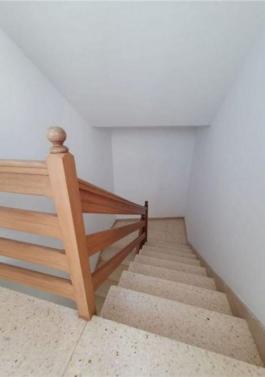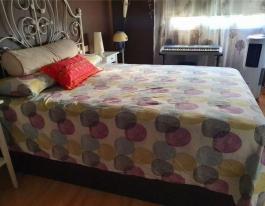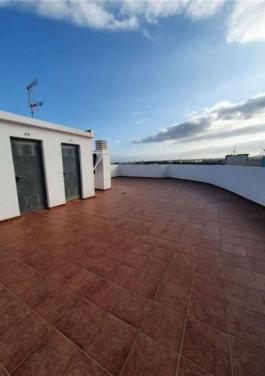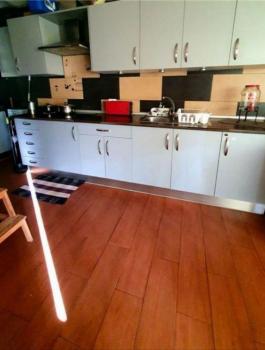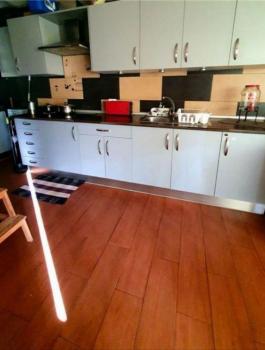 Do you like it?
Show Details

&

HQ photos
For Sale
2
1
93 m²
€ 1.182 €/m²
Nice second floor in c / Artemi Semidan Cruce de Arinaga, municipality of Agüimes, in very good condition. It consists of 2 bedrooms, living room with large windows, a good quality recently renovated open plan kitchen, dining room, bathroom, private use of the roof terrace with utility room, garage and storage room. The building is newly built and consists of only two floors. It has an elevator and well-kept common areas. Few neighbors. Central area with very good access, very quiet street and very well connected to the city, shopping centers and the beach. To highlight the condition of the building and the floor and the excellent access to all parts.




Favorite
E-Mail
Phone
Share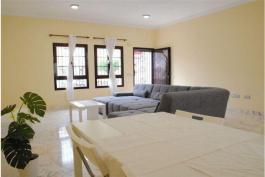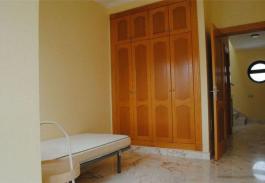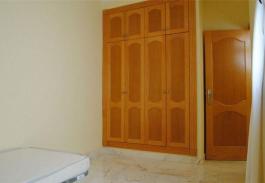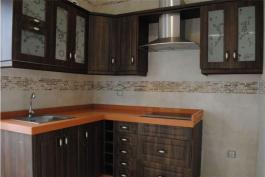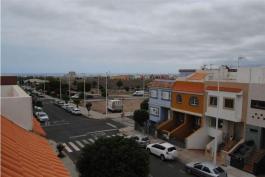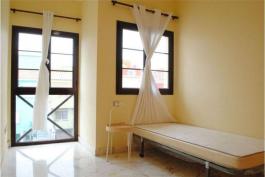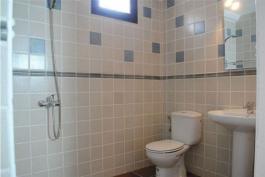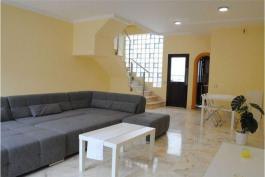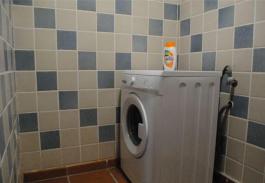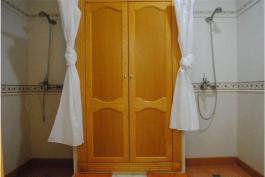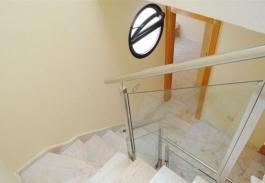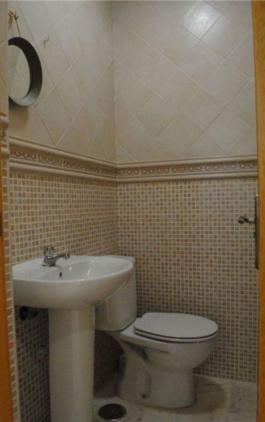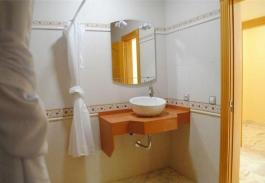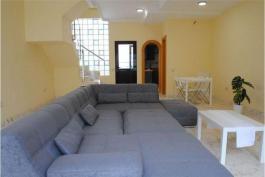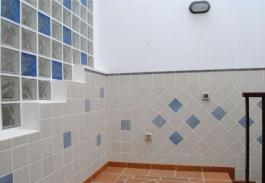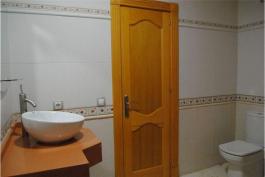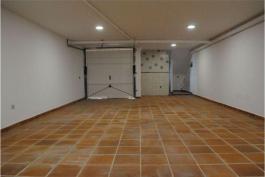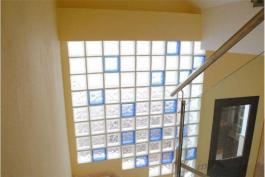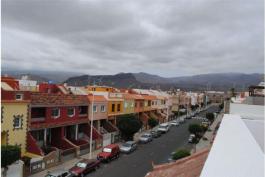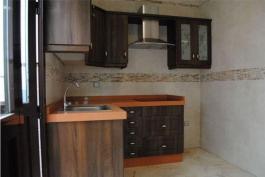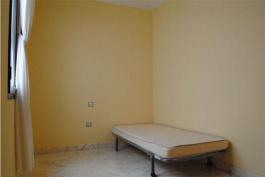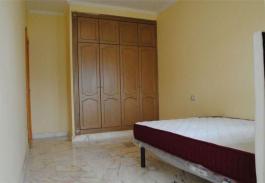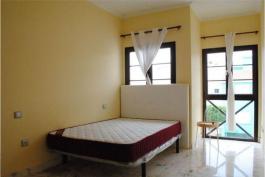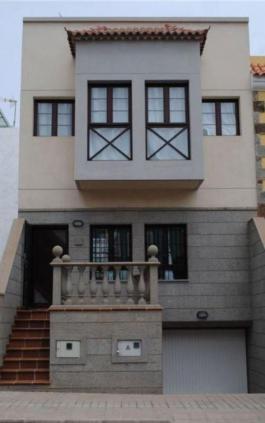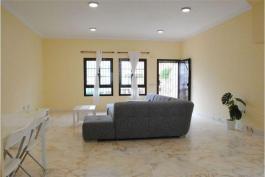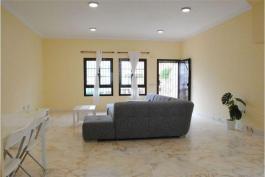 Do you like it?
Show Details

&

HQ photos
For Sale
4
3
226 m²
€ 996 €/m²
Brand new semi-detached duplex in the municipality of Agüimes. Located at the Cruce de Arinaga in a residential area. Built with top quality materials (stone, marble, silestone and terracotta). It also has stained glass windows and skylights that allow natural light to enter the house for greater luminosity and energy savings. The ground floor has a garage for at least four vehicles and a fully equipped bathroom, as well as a kitchen facility if desired in the future. The first floor consists of a very large living-dining room, an elegant fully furnished kitchen, an auxiliary bathroom and a patio with natural light with access to the ground floor. On the second floor there are four modern and spacious rooms with built-in wardrobes and well furnished (one of them auxiliary either for guests, games area, a dressing room or a study), a fully equipped bathroom with two shower trays with a design innovative and easy access for people with mobility difficulties. On the third floor is the roof terrace with magnificent views, where you can see a large skylight, as well as a room with a washing machine and a thermos. Due to its location, you have all the services nearby: leisure areas, bus stops, restaurants, schools and the hydrotherapy center where you can spend a pleasant time, as well as direct access to the GC-1 motorway. Everything you\'ve ever wanted is on the other side of the door. It is ready to move into. It is the ideal home for a couple or family with children. For more information or a visit, do not hesitate to contact us, we will be happy to answer your questions.




Favorite
E-Mail
Phone
Share
Has been sold on: 22-02-2021
€ 219.000
Has been sold on: 22-02-2021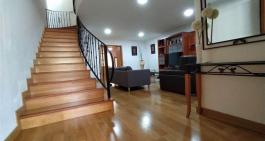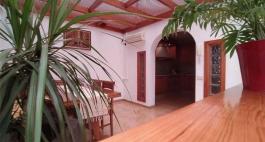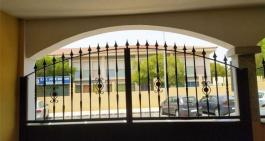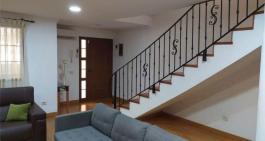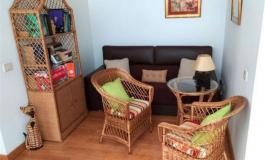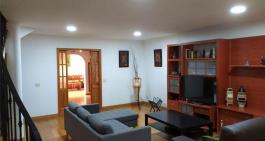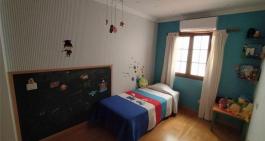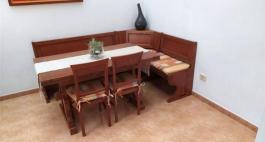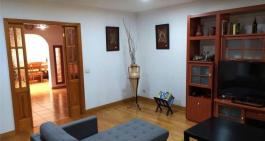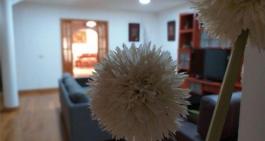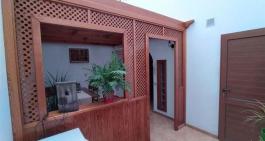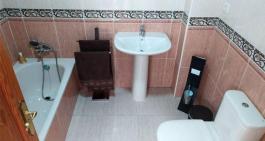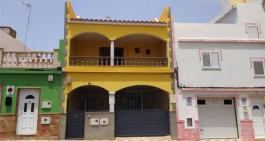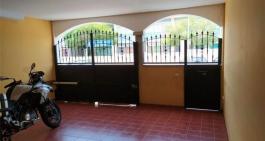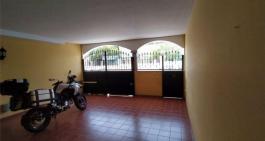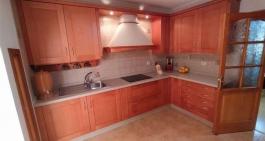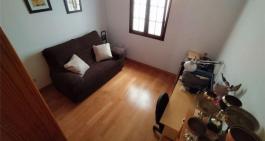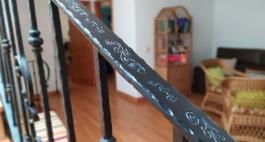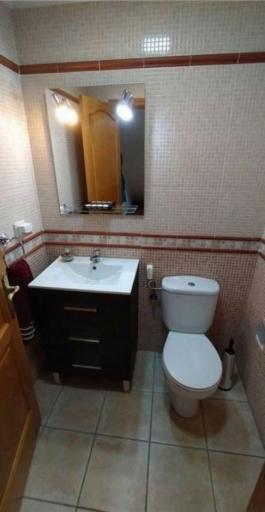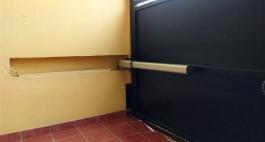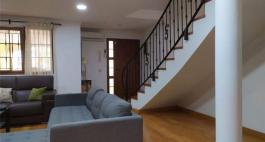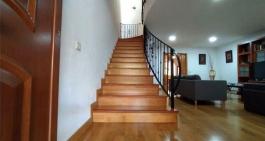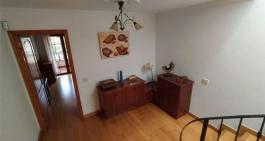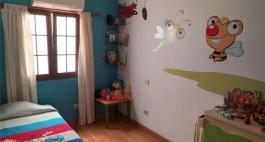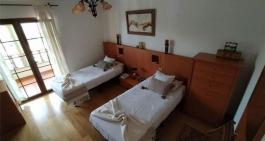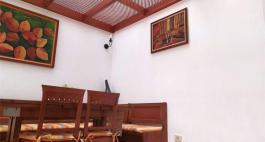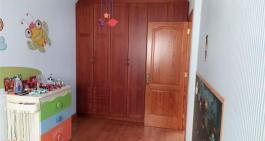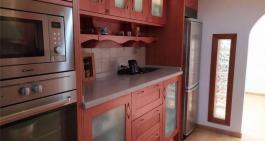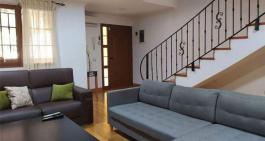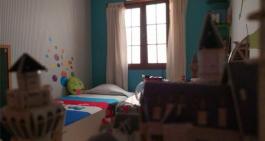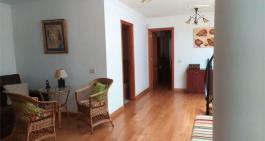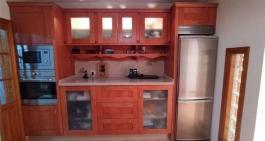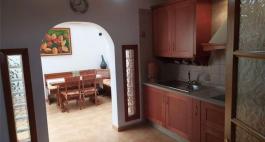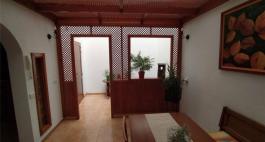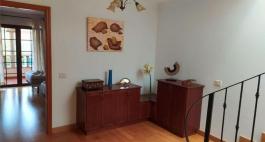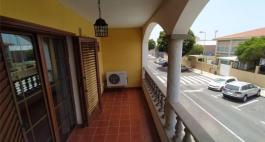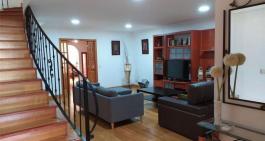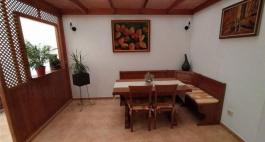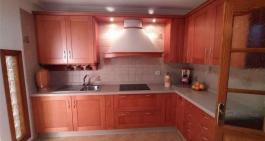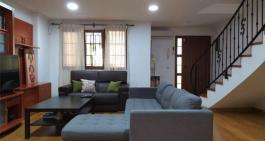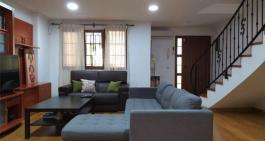 Do you like it?
Show Details

&

HQ photos
For Sale
3
3
145 m²
€ 1.510 €/m²
Two-story duplex with an unbeatable location in the Cruce de Arinaga, without neighbors in front and really close to a supermarket, park, schools, both primary and secondary, sports city, hydrotherapy center and bakery, all in an area of ​​50-100 meters. In very good condition, it consists of a ground floor, with a garage for two utility vehicles and a motorcycle, at the sidewalk level, and access with an automatic door for vehicles and a separate gate for people. An approximate area of ​​40 m2 that can also be used as a terrace and a play area for the little ones. The living room, with sectorized lights and embedded in false ceiling, give a very clean finish to the slab, it shares space with the spectacular staircase with curved draft and wrought iron railing, all with parquet flooring, and the toilet on this floor. We continue with the spacious kitchen with two separate work areas and a spacious attached pantry, it is equipped with an oven / microwave tower and a refrigerator, all in an anti-fingerprint steel finish, ceramic hob and loose drawers, making it exceptional for those who enjoy cooking. . Attached to it, is one of the most luminous spaces of the property, the backyard, roofed at the level of the roof, with an automatic window opening system, a porch with a structure and perforated wooden ceiling, and a table For 6/8 people, it can be used both as a regular dining room, and for meetings with friends and family. The rest floor is the First Floor, in this we find the three bedrooms, the main one facing the facade, dressing room and its own bathroom, it has access to the cozy balcony of the house, perfect for a set of table and chairs and enjoy this space . The two remaining bedrooms face the backyard, ideal to be used for children, also on this floor is the main bathroom and an open area available, either for reading or any other activity. Finally, on the roof floor, there is the laundry / drying room with the electric water heater, and the open-plan, walkable roof terrace perfect for family enjoyment.




Favorite
E-Mail
Phone
Share
Has been sold on: 07-02-2021
€ 233.000
Has been sold on: 07-02-2021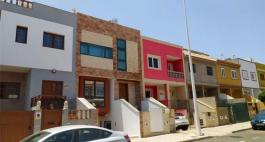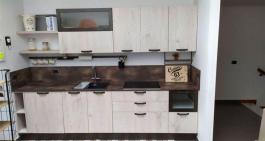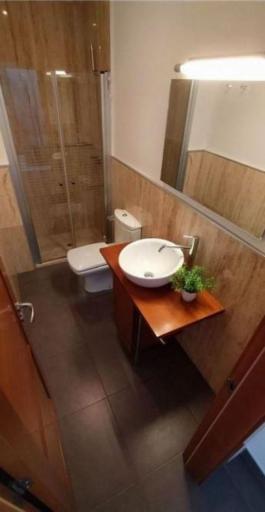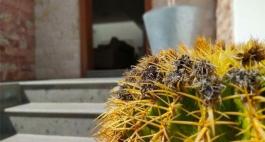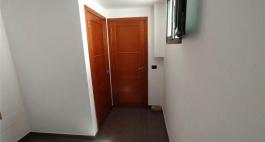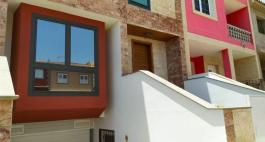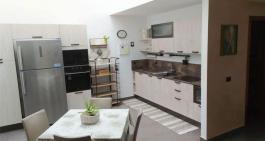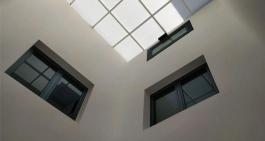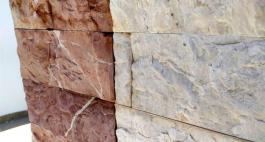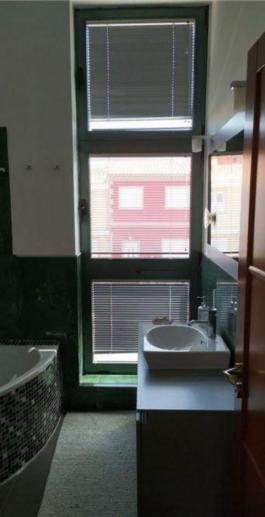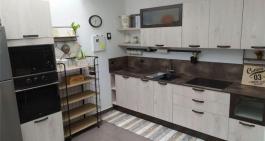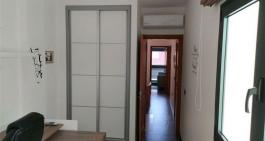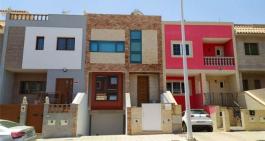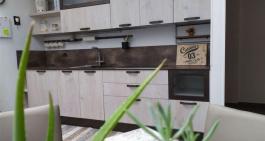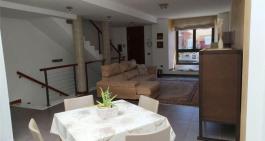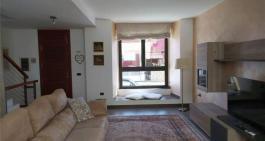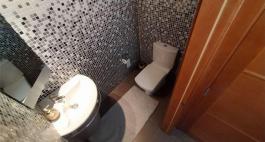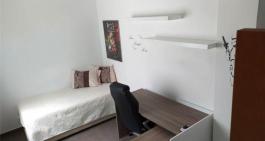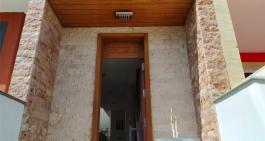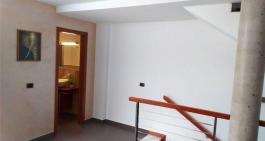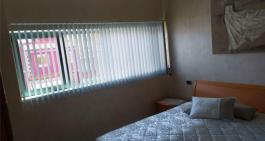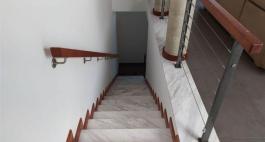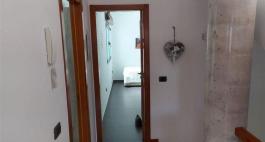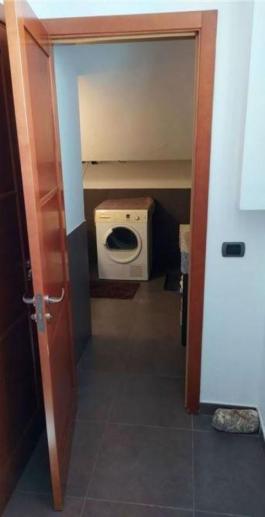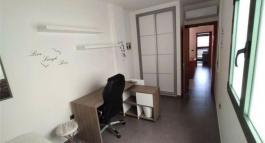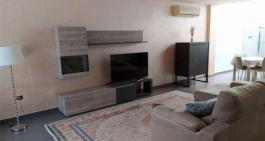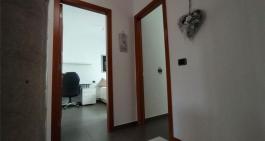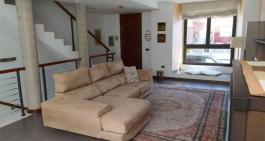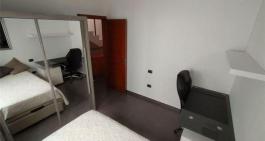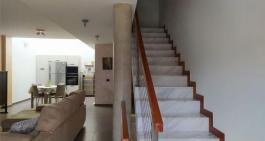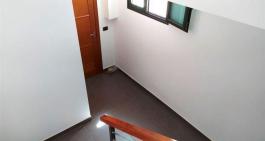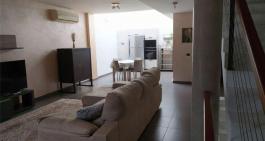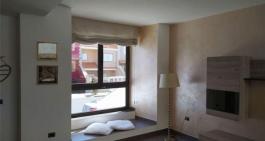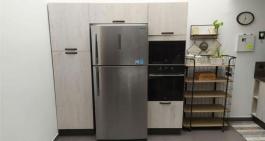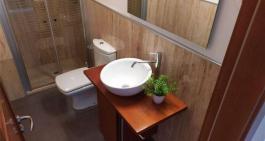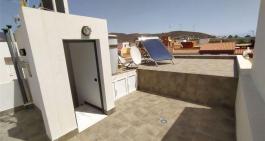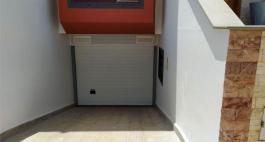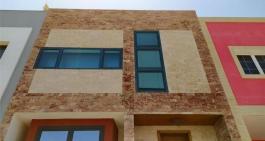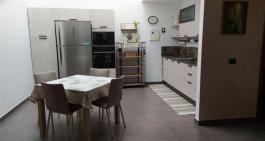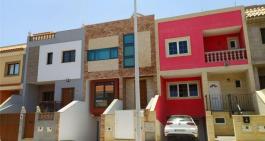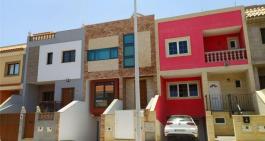 Do you like it?
Show Details

&

HQ photos
For Sale
3
3
198 m²
€ 1.177 €/m²
Cruce de Arinaga Duplex. Are you looking for a comfortable home, with good finishes, air conditioning in all rooms, quality design and materials and differentiated from the rest of the properties for sale in the area? Spectacular duplex for sale in Cruce de Arinaga with an integrated kitchen with the living room creating an open and diaphanous space, very well ventilated and illuminated, three bedrooms, three bathrooms, walkable roof terrace, garage and laundry room in the semi-basement. Your next home is distributed on two floors above ground, garage and storage room. The ground floor is the access floor to the house, a spacious living room with large windows providing great light and ventilation, all integrated with the fully equipped kitchen with anti-fingerprint refrigerator, pantry, dishwasher, oven and microwave in tower, also integrated into the kitchen furniture, and induction hob, creating an ideal space to enjoy it. This floor also has a full bathroom and access to the basement and first floor through the spectacular staircase finished in marble and wood and steel handrails. The semi-basement floor has a garage for two cars, a large annex storage room using the stairwell, service toilet and laundry room. On the first floor is the rest area of ​​the house with the location of the three bedrooms, bathroom and distributor. The master bedroom has a spacious dressing room and as a differentiating note, its slab is higher than the rest of the floor, providing a feeling of greater spaciousness to this room. And finally we find the passable roof, where the solar panel installation is located that serves as the hot water supply to the property, giving it an energy efficiency of E in energy consumption and D in emissions. Very well located near supermarket, easy access and exit from the town, park, schools, both primary (José Melián and Beñesmen), and secondary (Doramas), Cruce de Arinaga sports center (soccer fields, tennis, paddle , courts, etc.), covered pavilion and hydrotherapy center with swimming pools, saunas, etc. Do not hesitate and ask for information about your next home without obligation.




Favorite
E-Mail
Phone
Share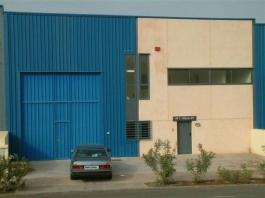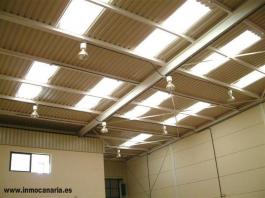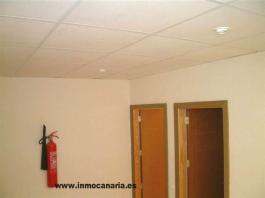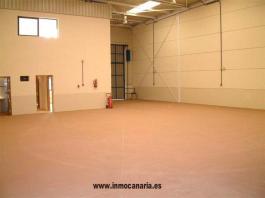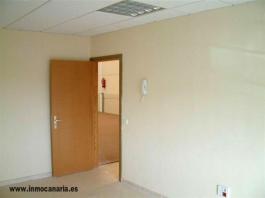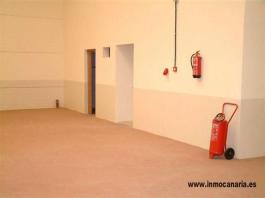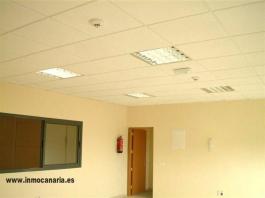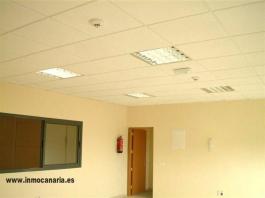 Do you like it?
Show Details

&

HQ photos
Sales warehouse in the Industrial-Residential Arinaga, the municipality of Agüimes, in the apple ONE Partial Management Plan of the Estate, Sector P-3 North. The plot of land where is located the ship is very well located just off the intersection of Arinaga is seen from the road was the beach, is freshly painted both inside and outside, the ship has an area of ​​four hundred and five meters, forty-five square decimeter (405\'45 m2), has an airy loft with two bathrooms and two offices, all in good condition and its convenient location, is also ideal for a business to retail direct .




Favorite
E-Mail
Phone
Share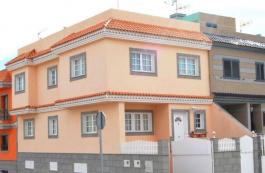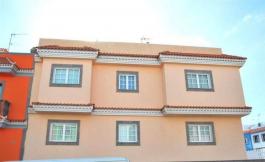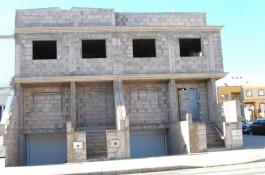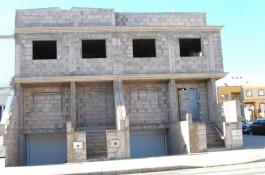 Do you like it?
Show Details

&

HQ photos
For sale 2 houses terreras paired 2 floors located in the corner of the intersection of industry Arinaga p2 of Agüimes Township, the area of ​​the post office building, the solar surface of 90 m2 built surface of 270 m2 on three floors, all 3 bedrooms upstairs outside the master bedroom with an area 25 m2, bathroom, hallway, walkable roof, ground floor lounge, kitchen, bathroom, laundry and small terrace basement garage for three cars, grooming, house sold as is with extructura completed and budget estimates to finish approximately € 70,000, the photos that are made available in the pink house is much as would be outside the house once since the project completed outside of the two houses are similar, the price of each house present structure is the 146,000 € and 126,000 € corner plant




Favorite
E-Mail
Phone
Share

Didn't find the property you are looking for?
Don't worry we have more properties than the ones listed on the website.
We also work together with over 200 other real estate agencies. So if we don´t have it (yet) we can find it for you.
Tell us what you are looking for, and we´ll contact you as soon as possible. We are happy to personally assist you in your search quest.