Display all properties For Sale
Display all properties For Rent
Contact
David your real estate agent on Gran Canaria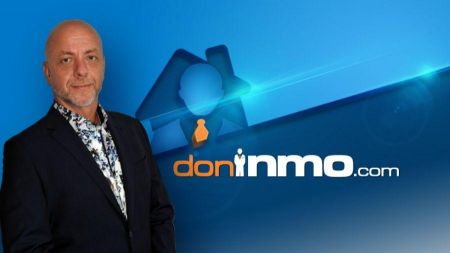 David, Your real estate agent on Gran Canaria.
People, marketing, design, the nice things in life, food, houses, cars, that are my passions. And as a broker, I can enjoy many of my passions with my work.
And what could be better than enjoying your work while experiencing all things with passion.
The fact that entrepreneurship is in my blood already emerged in my youth. I was already trading at the age of 12. And at the age of 18 I had my first company, a few years later I started a bar in the center of Rotterdam. Here and there I took on nice challenges.
In 2003 we went on holiday to Gran Canaria for the first time, and as it happened to more people, I too fell in love with the beautiful island. Although on my first arrival and bus ride to the south, I saw bare rocks and mountains, and broken canvases. I really blamed the travel agency, but as soon as I arrived at San Agustin, beautiful lights in the evening, the sea (or ocean) palm trees, just wonderful.
For a year and a half we went to Gran Canaria every few months for a few weeks, and finally took the step to move here. We were now in IT, marketing and design, which meant that we could take our work with us, and thus made the big step a lot easier.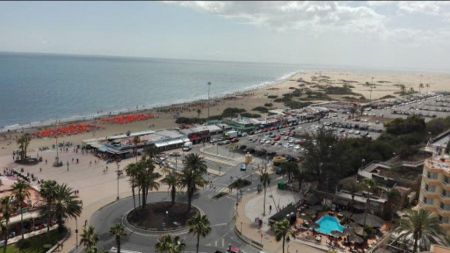 Our first house

With our first house almost right on the beach and the view as you can see on the photo, yes then you do have to walk on the beach every day with your feet in the water, and also very regularly taking fresh dive. Playa del Inglés wonderful everything within walking distance, beach, shopping everything. You don't need a car at all.

Well until a friend of ours went on vacation for 2 weeks and we were allowed to borrow the car, you get it, driving everywhere, the mediamarkt, the Macro, Mogan. Suddenly the island really consists of an entire island and not just Playa del Inglés. And you guessed it right as soon as our friend came to collect his car, we bought a car within a week, because we really couldn't live without HAHAHAHAHA.

In the meantime the work had grown from pure internet to a restaurant guide, 2 tourist magazines, and  3 maps, you know the ones you can fold up completely. Basically everything aimed at tourists, and with local entrepreneurs as advertisers. from Las Palmas to Playa del Inglés and Puerto Rico to Mogan. Getting to know a lot of entrepreneurs, Many Canarios but also large groups of English, German and Dutch entrepreneurs.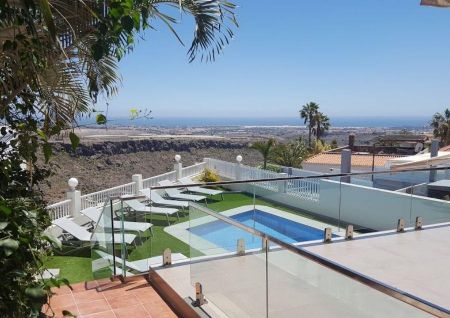 And moving again, this time to Montaña la Data, 10 minutes drive from Playa del Inglés. A great house, large (too large) with a fantastic view of the mountains on one side and civilization on the other - Meloneras, Playa del Inglés.


But unfortunately this came to an end after a few years. Because we had meanwhile also started a bar and and disco in the Yumbo center, and sometimes had to do the ride home tot work for 3 to 4 times in a day. and with a 10-15 minute drive (half an hour back and forth) you suddenly lose 2 hours a day just driving.

So we moved to Campo Internacional, a wonderfully quiet area 2-3 minutes from Yumbo. And so we could only hear the first number of the USB stick by car, hahaha. Yes we didn't have it on shuffle. 
During this time of the bar and disco, we met a lot of people, many tourists but also many residents who came to live here. And it is striking that many tourists who return every year for holidays eventually take the step to rent or buy something here. Or if they are a bit older, just come in wintertime (for 4 to 5 months) I don't blame them. We now live in San Fernando, which is more a residential area and therefore less touristic. And have a wonderful time. the Magazines and the maps are still there, and a new magazine will soon be published, this time for residents.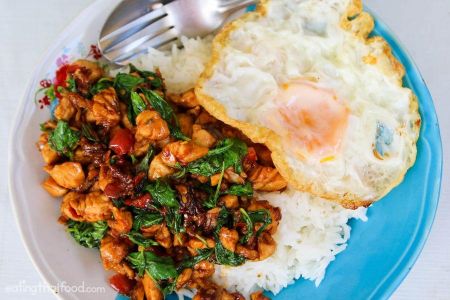 Oh yes, another new hobby,

I stopped smoking in December, and I really didn't go snacking or anything, but I did gain, 16 Kilo OOOOPS.

So my good friend
Peggy Sandaal
told me that I had to start a diet of eating 6 times a day a little bit . ( I only ate once a day and quite a lot).
But 5 times a sandwich and 1x a hot meal that gets boring quickly, so I had to make varied food, so youtube here i come ... And what do you think? Yes, all strange and tasty things, and so I am cooking now, after not having been in the kitchen for 15 years.

And I like it a lot. Thai, Mexican, South Korean, Indonesian really super delicious and I am loosing weight as well. On the photo is a thai recipe chicken holy basil peppers, sweet rice. Getting hungry again :).

Little secret dont be surprised if you see me vlogging soon to share those delicious recipes with you.

Like I said, whatever you do but do it with passion, and for me brokerage is actually all logic, it is marketing and in the meantime my international network has become so big that it is almost a shame not to use it.


Real Estate Agent on Gran Canaria
+34 639 16 1002 whatsapp or call
if you want to rent or buy something, or if you want to let or sell something

PS You can also send me a nice recipe.
Display all properties For Sale
Display all properties For Rent
Contact

David, Your real estate agent on Gran Canaria.
People, marketing, design, the nice things in life, food, houses, cars, that are my passions. And as a broker, I can enjoy many of my passions with my work.