Save your Search
3 Results for:
For Sale all Properties
In San Agustín-Bahía Feliz
Showing results 1-3
all Properties For Sale In San Agustín-Bahía Feliz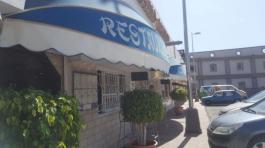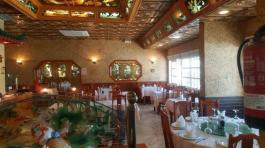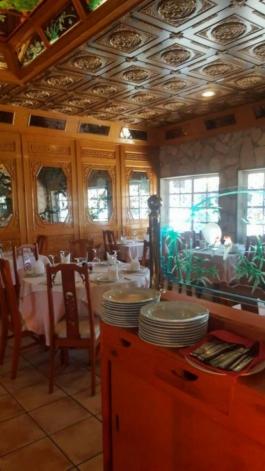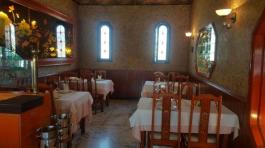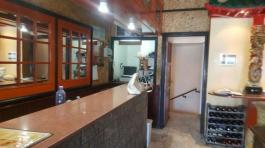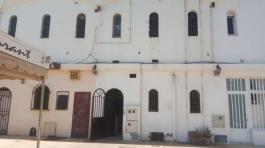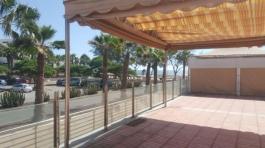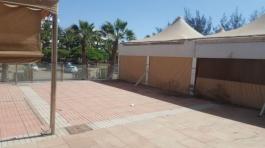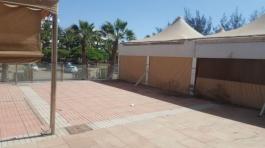 Do you like it?
Show Details

&

HQ photos
For Sale
0
0
600 m²
€ 1.625 €/m²
Restaurant property for sale. After many years being one of the leading chineese restaurants on the island it is time for the owners to spread their wings and explore other countries and building new memories. The restaurant is with just a view steps from the beach in san augustin . If you know the restaurant you know the location is perfect with a big parking space in front of the restaurants door. But there is more! there seems to be a hidden pearl in the property with a lot more potention. With on the backside a enormouse terrace and on the inside a lot more space as we thought their would be. Which means a 400m2 interior with a 200m2 terrace where to create with a small chance of building steps a close beach access and entrance. With the licence already there for a restaurant it is just up to person with a vision , the right enterprising person .To build or even better call it create a new trendy hot spot in the south of gran canaria. It has off course the need to have a lot of imagination and creativity but, as on every holiday resort in the world there is a need to have this type of fancy restaurant, chill outs where everybody want to go to. And where the location is the most important this might be your chance to be the owner of the one and only hotspot the south of gran canaria really needs. And let´s face it where else in europe you can relax and enjoy the whole year around a climate like on the canary island, And have a nice open air terrace in for example january? It is not because we want to sell the property better as it is, but it is really one of the few places where the location, the size and the opertunities are endless and worth visiting.




Favorite
E-Mail
Phone
Share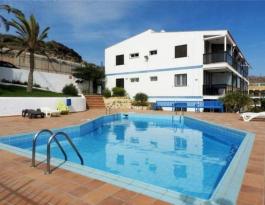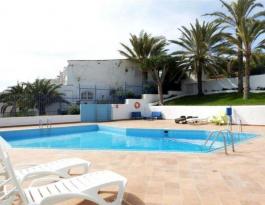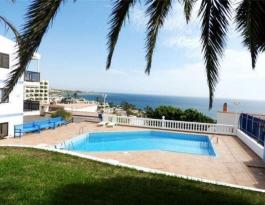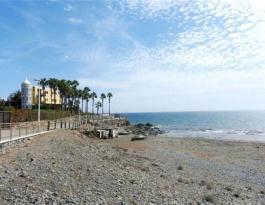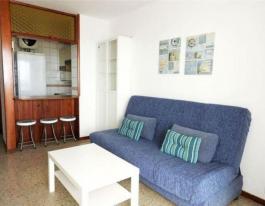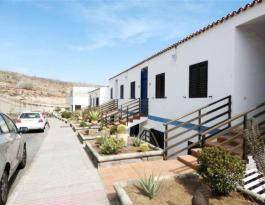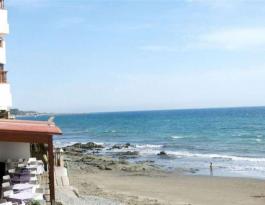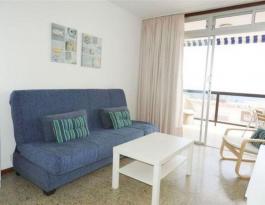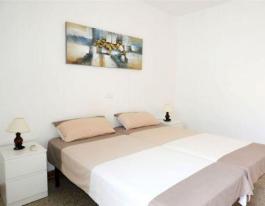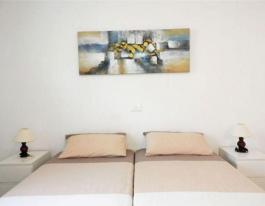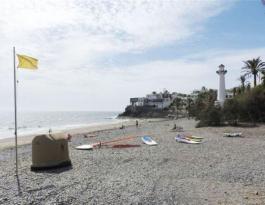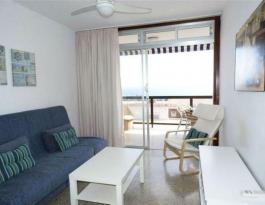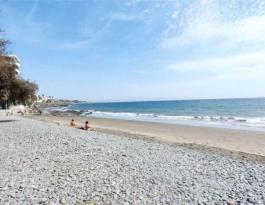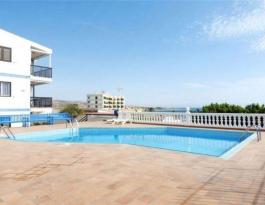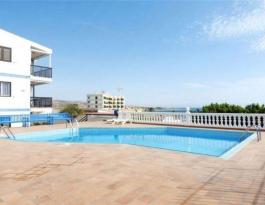 Do you like it?
Show Details

&

HQ photos
For Sale
1
1
51 m²
€ 2.087 €/m²
Playa del Águila, San Bartolomé de Tirajana, south of the island of Gran Canaria. Very nice apartment in Solysur complex. The property has a bedroom with built-in wardrobe, kitchen with bar to the living room, a three-piece bathroom with bathtub and large living room with a terrace with spectacular frontal views to the sea. The terrace has awning. Also inside the apartment there is a storage room / storeroom.The apartment is very spacious and bright and has direct access from the street, so it enjoys a quiet and intimate atmosphere. Located in a complex with swimming pool and out of operation, it is perfect to live, invest, or to spend holidays and weekends. The situation of the complex is ideal and easy parking. The beach is 9 minutes walk and 2 minutes by car. Find the tranquility of a walk by the sea, practice water sports and enjoy every sunset at the restaurants in the area or from your own terrace. Very well connected to the highway. It is 12 minutes by car from both Playa del Inglés and Playa de Maspalomas with its emblematic jewels: the Lighthouse, the Pond and the Dunes of Maspalomas. In addition to countless leisure areas, such as parks where enjoy walks or sports, amusement park, golf course, water park, shopping centers, the Palmitos Park and other tourist attractions. Gran Canaria Airport is 20 minutes away by car.




Favorite
E-Mail
Phone
Share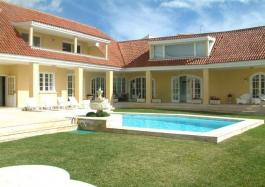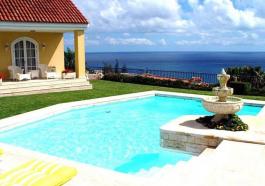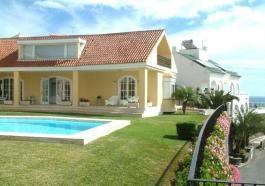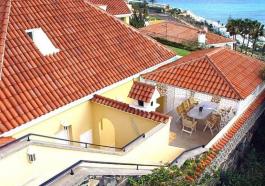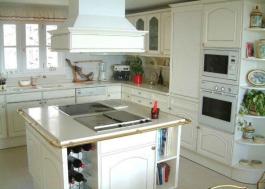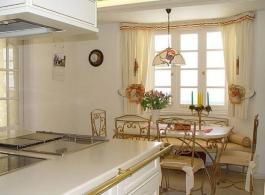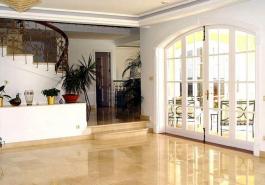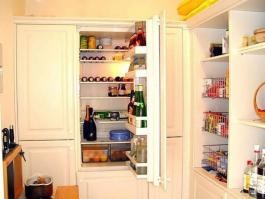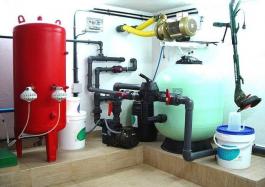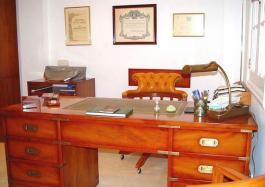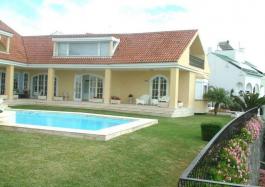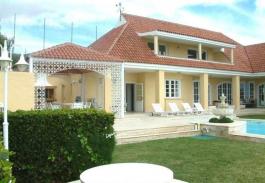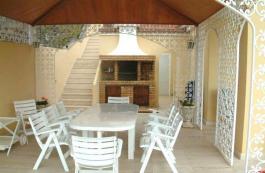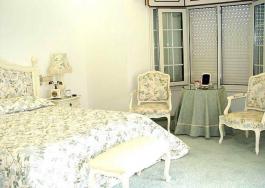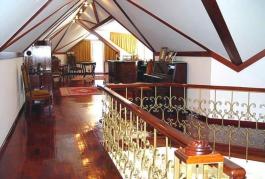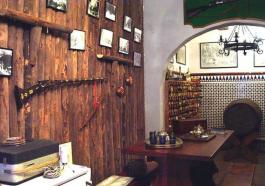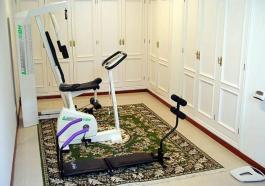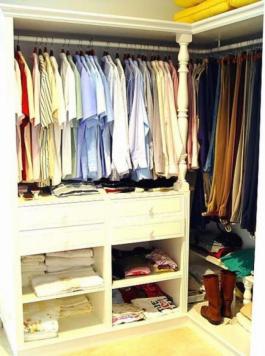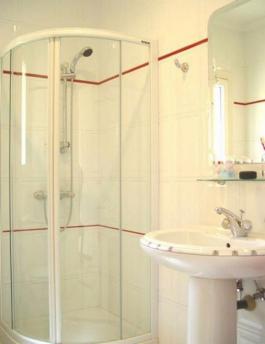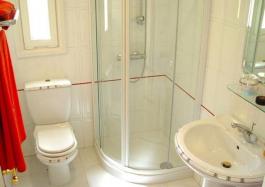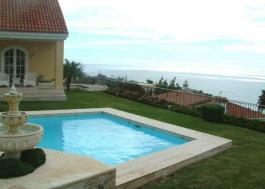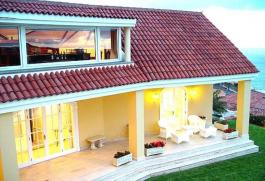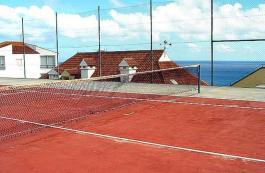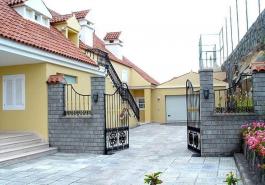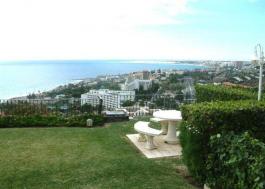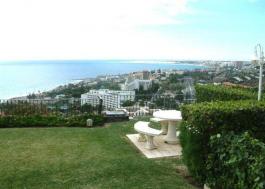 Do you like it?
Show Details

&

HQ photos
For Sale
5
3
2000 m²
€ 1.500 €/m²
For sale Magnificent villa-Villa located in the upper part of the beach of San Agustin, municipality of San Bartolomé de Tirajana, upstairs consists of 2 bedrooms (with the possibility of increasing the number), 3 bathrooms, large living room downstairs and a large kitchen, library, plus there is a separate house for guests, built with quality materials and design has a fantastic pool and private tennis court, fireplace, a beautiful garden and a terrace large enough for the best views in all parts of the chalet-villa, has an area of ​​450 m2 and 2,000 m2 plot about.




Favorite
E-Mail
Phone
Share

Didn't find the property you are looking for?
Don't worry we have more properties than the ones listed on the website.
We also work together with over 200 other real estate agencies. So if we don´t have it (yet) we can find it for you.
Tell us what you are looking for, and we´ll contact you as soon as possible. We are happy to personally assist you in your search quest.